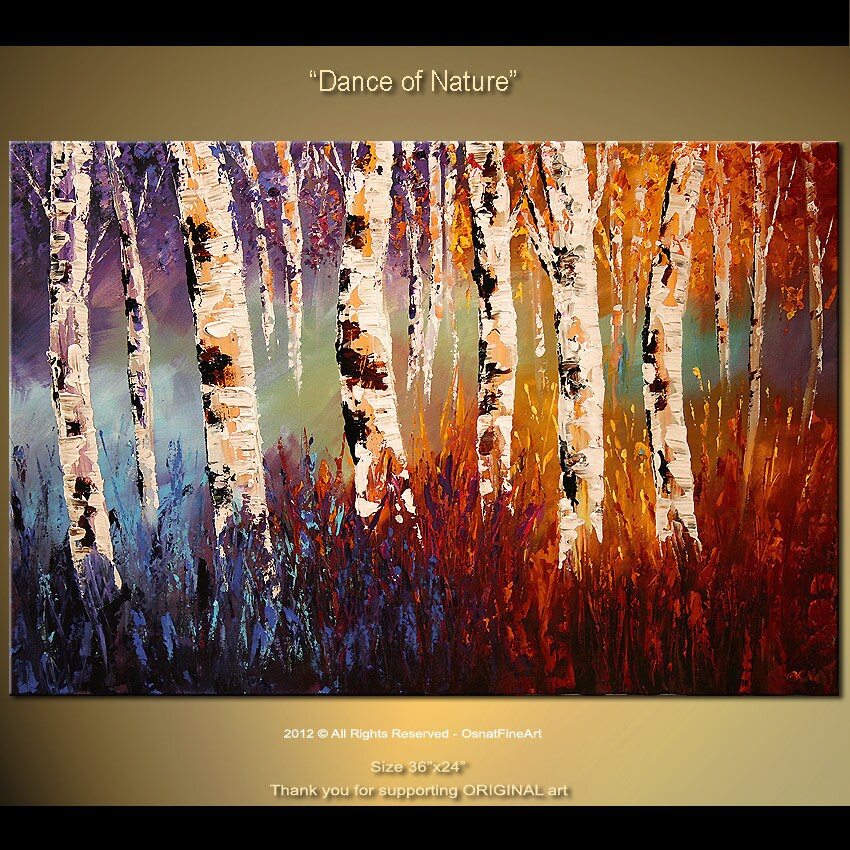 Birch Tree Painting - Contemporary Abstract Art Modern Trees Painting With Palette Knife which creates Heavy Texture. Blooming Trees, Autumn Painting by Osnat Tzadok
Painting's name: "Dance of Nature"
Size: 36" x 24"
Medium: Acrylic on gallery-wrapped stretched canvas.
This Birch Trees landscape painting was created on mus...
Click Here to Visit My Etsy Shop!